About Holden Associates
Holden Associates are a family run business founded in 2002, we are located at V12, Merlin Park, a modern purpose-built office in Burscough, Lancashire in the North West of England from where we support and advise our clients throughout the UK.
Our team have a combined 100 years' experience advising and supporting businesses of all sizes, family run businesses, businesses between friends, high growth ambitious entrepreneurial businesses and everything in between. We are also Charity Independent Examiners.
Our Aims
We offer the traditional services that all accountants offer, but we go beyond the numbers and offer services that will not only save you tax, help you grow your business, but will also help you achieve your personal goals, our services are designed to:
Help reduce your stress levels when running your own business
Legitimately and legally save you tax
Help you grow
Increase your profitability and in turn your bank balance
Identify your personal goals and help you achieve them
Protect your business and family assets
Team Focussed
Like you, Holden Associates is in business. We are doing our bit to improve lives; the lives of our team and those of our client by working smarter and as a team. That's right, we are a team that's part of your team. In short, we are not the typical accountants you speak to once a year. To help you achieve any of the above we offer regular contact, and possibly lots of coffee!
For an unparalleled level of personal attention that can only come from a family run business that is passionate about what they do, but with a range of services usually only found in the larger firm, contact us today on 01704 320560 and find out how we can help you and your business.
Working With Clients to Meet Their Long-Term Goals
Our Core Values
It is hard to convey who we are on a website, after all you haven't met us, you don't know us, so, we all sat down and between us came up with what we consider to be our core values, the values that underpin our business and our approach, it goes without saying we are professionally qualified and technically capable, so what are our core values.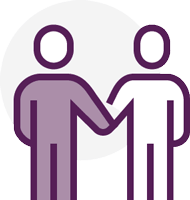 Trusted
Our advisors and their skills aren't just tried and tested; they're trusted too. We're technically competent, experienced and completely confidential when working with our clients.
Welcoming
We're not about the corporate feel. We're a warm, friendly, approachable team who pride ourselves on communicating in layman's terms – no silly bamboozle, just simple business.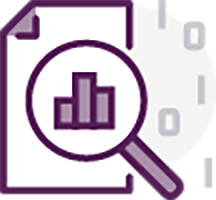 Analytical
Our analytical skills are second to none; we certainly don't take things at face value and in our industry, a keen eye for analysis can be the difference between standard assistance and excellent services.
Relatable
Contrary to popular belief, accountants are humans too! We're wholly empathetic and can relate to a variety of life and business experiences to provide an excellent, trusted service.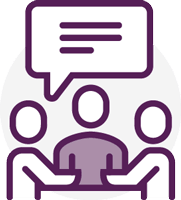 Approachable
Our door is always open. There's no question too complicated, and no job too big or small. We want our customers to feel totally comfortable when seeking help and guidance, and they do.