Accountants in Southport
Looking for Accountants in Southport? Holden Associates are a family run firm of qualified accountants, business and tax advisers who operate nationally from our offices in the North of England.
We already act as accountants for many local businesses in Southport and the rest of the North of England by providing a comprehensive range of tailor made services to all those clients, so whether you are a start-up, early years or established Southport business, Holden Associates will always treat you as an individual and not a number.
Accountancy & More in Southport
You may be a Southport based business looking for accountants to advise and help you improve your current business model, whether this is through informative and proactive business advice, cost saving solutions, marketing and sales strategies, tax planning advice provided by a Chartered Tax Adviser, expert guidance on employment legislation or just plain 'good old fashioned' help and support, when and how you need it.
Whatever it is that brought you here, Accountants – Holden Associates are proud to be building a business that not only offers a jargon free, friendly and down to earth approach to many Southport businesses just like you, but also throughout the North and the rest of the UK.
With our offices only being a 20 minute drive from Southport, or if you prefer we would love time out of the office and we will travel to you, ask yourself these questions about your current Accountants in Southport:
Are your Southport accountant's fees expensive? Yes/No
Do your accountants in Southport only do 'just enough'? Yes/No
Are your accounts and tax returns late through no fault of your own? Yes/No
Would you like to be contacted about tax saving opportunities? Yes/No
Would you like to grow your business? Yes/No
Would you like an accountant to make your business life more convenient? Yes/No
Do you want less business red tape induced stress? Yes/No
Does your Southport accountant come to you, or do you have to go to him? Yes/No
If you answered Yes to any of the above questions please contact us today, but if you're still not sure …
Business Advice for Southport
Recent research has shown that 50% of business owners only have one accountant during their business life and we therefore appreciate that changing accountants is not something you do lightly, so what do we offer that might tempt you to change?
Clouding accounting software since 2005, it's not new to us
Desktop accounting software, help with selection and ongoing support
Bookkeeping, we do it, or you do it with our support, you choose
Help with implementing Auto Enrolment for Workplace Pensions
Payroll Bureau, let us deal with the burden of PAYE and RTI
Wealth planning, including Wills and Inheritance Tax planning
Jargon free advice and support in the flexible way you want it
Business Strategy and Budgeting to help you build your business
Insurance against HMRC investigations
Our ability to support you comes from our Directors combined 60 years experience. So, maybe now it's time you changed your accountants and joined our family?
Call Us: 01704 320560
Flexible Solutions For Your Business
Our Core Values
It is hard to convey who we are on a website, after all you haven't met us, you don't know us, so, we all sat down and between us came up with what we consider to be our core values, the values that underpin our business and our approach, it goes without saying we are professionally qualified and technically capable, so what are our core values.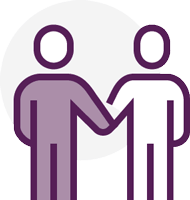 Trusted
Our advisors and their skills aren't just tried and tested; they're trusted too. We're technically competent, experienced and completely confidential when working with our customers.
Welcoming
We're not about the corporate feel. We're a warm, friendly, approachable team who pride ourselves on communicating in layman's terms – no silly bamboozle, just simple business.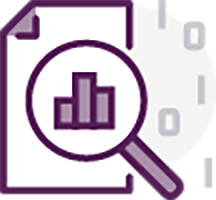 Analytical
Our analytical skills are second to none; we certainly don't take things at face value and in our industry, a keen eye for analysis can be the difference between standard assistance and excellent services.
Relatable
Contrary to popular belief, accountants are humans too! We're wholly empathetic and can relate to a variety of life and business experiences to provide an excellent, trusted service.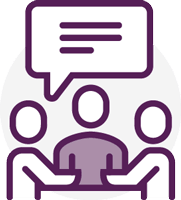 Approachable
Our door is always open. There's no question too complicated, and no job too big or small. We want our customers to feel totally comfortable when seeking help and guidance, and they do.