Cloud Accounting Advice & Support
As part of our tailored services for small and medium sized owner managed businesses, in 2005 we took the pro-active decision to provide all our clients with access to cloud based accounting software.
Since 2005 the cloud accounting software marketplace has moved on, in the early days there was little choice, now there is nothing but choice.  Since 2014 we have been offering more than one cloud accounting software solution, we are both QuickBooks Online Pro Advisors and Xero Certified.
We also support clients who use other cloud accounting software solutions from providers like Clear Books, Free Agent, Kashflow, Liquid Accounts, AccountsPortal, Fusion Accounts, Aqilla, BrightPearl or Sage One.
Here are some reasons why we feel the future lies in the use of cloud accounting software, whoever your provider:
Dashboard giving you a snapshot of your business
24/7 Remote Access
Greater Efficiency
Always on the latest version of the software
Business Security and Continuity, data backups taken care of
Online support, online help centre and 24/7 Video tutorials
Mobile support, scan and upload small receipts there and then
Integration with PayPal, UK Banks (* not all providers)
Integration with eBay (* not all providers)
Integration with third party providers to pay your invoices (PayPal etc)
Security: SSL Certificates and multiple layers of Firewalls all for your protection
The above are just some of the reasons why we see the benefits in the use of cloud accounting software, and why we are different, as we really do want to be a part of your business and part of the team that makes your business a success. Let's be honest who needs the IT hassle anyway, loading software, updating it, all the worries about "will it work or not" these are a thing of the past with cloud accounting software providers.
Best of all, now you are in the cloud you can take it further and time-share professionals anytime you need to. Not only are we part of your virtual team, but other service providers can be too, including telephone answering services, virtual PA's and business administration services that can be provided for you as and when you need it, for exactly as long as you need it. No worries about hiring staff, sickness or holiday cover and other employment issues.
Other online services we provide include VAT, Payroll, CIS, Automatic Enrolment, Companies House submissions including your confirmation statement and company accounts, in fact all our clients' accounts and tax returns are submitted electronically to the relevant government authority. Dealing with our clients' affairs in this manner is not only more efficient but also more secure, not to mention being environmentally friendly.
To take advantage of our experience and knowledge in the cloud accounting software market please contact us today, remember we were first online in 2005, not many other accountants can claim that!
Call Us: 01704 320560
Cloud, Apps… Let Us Explain It All
Our Core Values
It is hard to convey who we are on a website, after all you haven't met us, you don't know us, so, we all sat down and between us came up with what we consider to be our core values, the values that underpin our business and our approach, it goes without saying we are professionally qualified and technically capable, so what are our core values.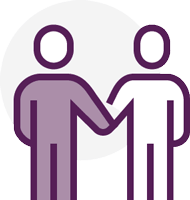 Trusted
Our advisors and their skills aren't just tried and tested; they're trusted too. We're technically competent, experienced and completely confidential when working with our customers.
Welcoming
We're not about the corporate feel. We're a warm, friendly, approachable team who pride ourselves on communicating in layman's terms – no silly bamboozle, just simple business.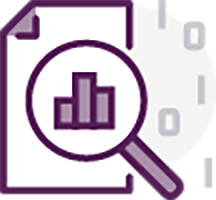 Analytical
Our analytical skills are second to none; we certainly don't take things at face value and in our industry, a keen eye for analysis can be the difference between standard assistance and excellent services.
Relatable
Contrary to popular belief, accountants are humans too! We're wholly empathetic and can relate to a variety of life and business experiences to provide an excellent, trusted service.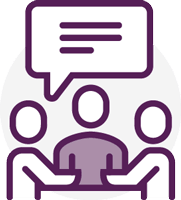 Approachable
Our door is always open. There's no question too complicated, and no job too big or small. We want our customers to feel totally comfortable when seeking help and guidance, and they do.