Limited Companies
Do you run your business through a Limited Company?
Holden Associates already act for many owner managed limited company clients just like you, in fact Holden Associates Limited is also an owner managed business, one that was itself a start-up in 2002, so we already have a lot more in common with you than you think!
We are not just another generic general accounting practice offering the same services and guarantees as everyone else, when in reality we all know accountants will do tax returns and annual accounts.  No, what separates Holden Associates from the rest is … well it's our team!
Business Advice & Guidance
If you want business advice and guidance then call Jason.
It is my job to ensure everything runs smoothly for our clients, from doing their year end accounts and tax returns to being there to advise them on cash-flow and where next for their business, even when this involves putting them in touch with other professionals who can better help them.
If you want bookkeeping advice or assistance then call Nicola.
Everything bookkeeping and VAT that's me. Whether we do your bookkeeping for you or you do your own and you have a question, that's why I'm here.
If you want specialist tax advice, well that's Erika's area.
I am a Chartered Tax Adviser and Trust and Estate Practitioner specialising in tax and wealth planning and that includes tax planning for your limited company.
Call Us: 01704 320560
The Best Support for Limited Companies
Our Core Values
It is hard to convey who we are on a website, after all you haven't met us, you don't know us, so, we all sat down and between us came up with what we consider to be our core values, the values that underpin our business and our approach, it goes without saying we are professionally qualified and technically capable, so what are our core values.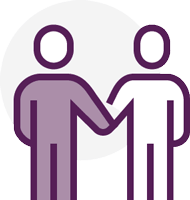 Trusted
Our advisors and their skills aren't just tried and tested; they're trusted too. We're technically competent, experienced and completely confidential when working with our clients.
Welcoming
We're not about the corporate feel. We're a warm, friendly, approachable team who pride ourselves on communicating in layman's terms – no silly bamboozle, just simple business.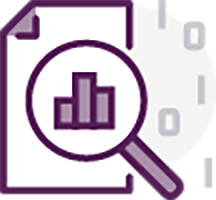 Analytical
Our analytical skills are second to none; we certainly don't take things at face value and in our industry, a keen eye for analysis can be the difference between standard assistance and excellent services.
Relatable
Contrary to popular belief, accountants are humans too! We're wholly empathetic and can relate to a variety of life and business experiences to provide an excellent, trusted service.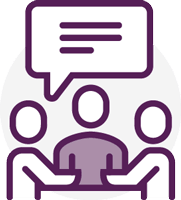 Approachable
Our door is always open. There's no question too complicated, and no job too big or small. We want our customers to feel totally comfortable when seeking help and guidance, and they do.