Paying Too Much Tax
Okay, lets get one thing straight, paying tax means that you are making money, and that's a good thing.
At Holden Associates, when we talk to our clients, we find their goal isn't to pay no tax, it's to make sure that they pay no more than their fair share!
"I hate paying the tax man", sounds familiar?
Do you feel like you are paying more than your fair share in tax?
Are you always chasing your accountant for tax advice?
When you are presented with your tax bill have you already spent the money just trying to make ends meet?
Everybody pays tax, but that doesn't mean we should pay a penny more than is legally required.
It sounds simple doesn't it, 'I will pay my fair share of tax but not a penny more', if only it were that simple.
The UK has one of the most complex tax systems in the world, and that means it's not possible for accountants or tax advisers to know all the rules and reliefs available, after all, the UK's Tax Legislation currently stands at over 21,000 pages long with over 1,000 reliefs and exemptions, this is why at Holden Associates we have introduced what we consider to be the most sophisticated piece of tax planning software to aid us save you money.
How does your accountant currently deal with your tax advice?
Most accountants provide the following tax services:
Preparation and submission of a tax return, together with a calculation of tax liabilities
Looking at and discussing with you a specific scenario e.g. property portfolio
A general assessment of key tax areas for company and personal together with an assessment of the relevance e.g. R&D Tax Credits, CGT, IHT, etc.
Holden Associates also provide the above services, however, through the use of tax planning diagnostic software we can also offer a far higher level of advice and planning.
We will take you through our structured planning process that covers all areas of tax in order to provide you with your own personalised report covering your tax advisory needs, moreover, we will work with you to identify the tax areas of priority based on your personal needs.
Paying too much tax? Quite possibly, but with our tax diagnostic software we can work together to change this.
Call Us: 01704 320560
Pay Only The Tax You Owe and Not a Penny More
Our Core Values
It is hard to convey who we are on a website, after all you haven't met us, you don't know us, so, we all sat down and between us came up with what we consider to be our core values, the values that underpin our business and our approach, it goes without saying we are professionally qualified and technically capable, so what are our core values.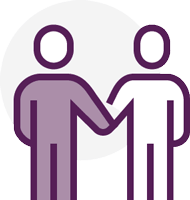 Trusted
Our advisors and their skills aren't just tried and tested; they're trusted too. We're technically competent, experienced and completely confidential when working with our clients.
Welcoming
We're not about the corporate feel. We're a warm, friendly, approachable team who pride ourselves on communicating in layman's terms – no silly bamboozle, just simple business.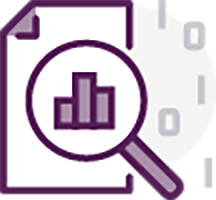 Analytical
Our analytical skills are second to none; we certainly don't take things at face value and in our industry, a keen eye for analysis can be the difference between standard assistance and excellent services.
Relatable
Contrary to popular belief, accountants are humans too! We're wholly empathetic and can relate to a variety of life and business experiences to provide an excellent, trusted service.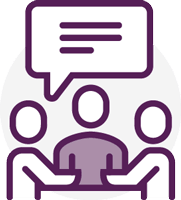 Approachable
Our door is always open. There's no question too complicated, and no job too big or small. We want our customers to feel totally comfortable when seeking help and guidance, and they do.