Personal Finance Director
We know what you're thinking, what is this? Well, if you think about it, your business might have a finance director who looks after the financial wellbeing of the business, but who looks after yours, the business owner?
With our skills and experience and our trusted relationship with clients it makes perfect sense for Holden Associates to help you and your family manage your personal finances.
Holistic, Financial Wellbeing
This is a new service, and so far, not one being offered by most accountants.
Think of it as a holistic plan for your personal financial wellbeing.
The idea is you sit down with us and:
map out your worth at this point in time, a personal balance sheet if you like
map out your current personal income and expenses
identify your future goals, this might be a retirement date and yearly income or a yacht
This is where our journey together starts, once we have identified where you are now and where you want to go, we work together to make sure your personal goals are achieved.
It is worth pointing out, not all your goals will be financial and monetary, some will be wellbeing, this might be reducing your working week and your stress levels.
As your personal finance director we will be making use of many of the other services we offer such estate and wealth planning, our tax diagnostic service, business advice and support, after all your business will play a big part in your personal wealth and wellbeing so it would be foolish to ignore this fact.
Our personal finance director role and our relationship is one that will last for years, with regular updates, a bit like a health check at the doctors, in order to check everything is on track for you to realise your future goals.
Call Us: 01704 320560
Holistic Planning For a Better Tomorrow
Our Core Values
Welcome to the online presence of Holden Associates, we are a family run firm of Qualified Accountants, Business and Taxation Consultants, but then you know that, but do you realise that we are just like you, yes that's right, we are running a business too, it just happens to be an accountancy business.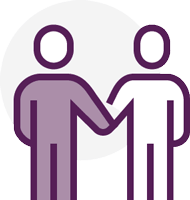 Trusted
Our advisors and their skills aren't just tried and tested; they're trusted too. We're technically competent, experienced and completely confidential when working with our clients.
Welcoming
We're not about the corporate feel. We're a warm, friendly, approachable team who pride ourselves on communicating in layman's terms – no silly bamboozle, just simple business.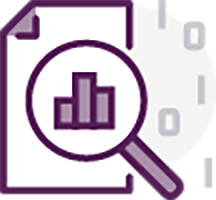 Analytical
Our analytical skills are second to none; we certainly don't take things at face value and in our industry, a keen eye for analysis can be the difference between standard assistance and excellent services.
Relatable
Contrary to popular belief, accountants are humans too! We're wholly empathetic and can relate to a variety of life and business experiences to provide an excellent, trusted service.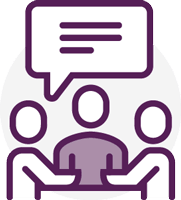 Approachable
Our door is always open. There's no question too complicated, and no job too big or small. We want our customers to feel totally comfortable when seeking help and guidance, and they do.