Sole Traders
Are you self employed and trading as a sole trader?
Holden Associates already act for many self employed people who operate a sole trader business, we offer help and advice on the wide range of issues that the self employed will face during their time as a sole trader.
Advice on Self Employment
Do you need help with …
registering as a sole trader with HM Revenue & Customs
keeping your book and records
paying the right amount of tax and not a penny more
completing your annual accounts
completing and submitting your self assessment tax return
Many people in business start out as a sole trader because it is the easiest way to start a business, you can be up and running in no time, but as the years go by has anyone ever looked at whether it is still the best way for you to trade?
There are other ways to run a business, a partnership or limited company being the most common alternatives. Just because you start out as a sole trader doesn't mean you have to stay that way.
Sometimes it's not the big things like should I be a limited company that you will need help with or advice on, sometimes it's the simple things like:
should I change my car or van now, or later?
is now a good time to buy equipment, or should I wait?
do I need to register for VAT?
It is often the case that as a sole trader you find yourself with no one else to ask, well that's what we are here for.
Lets start by asking you one question now, do you have business insurance? Many sole traders don't realise the importance of being insured for their protection. The right insurance can protect everything you have worked hard for, and that includes your home.
At Holden Associates we offer the same high level of support and care to all our self employed clients who trade as sole traders as we do to those in partnership or running a limited company.
If you only want to speak with your accountant once a year please do not ring Holden Associates, but if you want more from your accountant than a yearly bill for the accounts and tax then call us today on 01704 320560.
Call Us: 01704 320560
Help & Advice for Those Flying Solo
Our Core Values
It is hard to convey who we are on a website, after all you haven't met us, you don't know us, so, we all sat down and between us came up with what we consider to be our core values, the values that underpin our business and our approach, it goes without saying we are professionally qualified and technically capable, so what are our core values.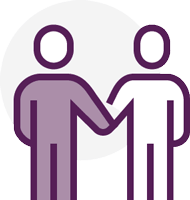 Trusted
Our advisors and their skills aren't just tried and tested; they're trusted too. We're technically competent, experienced and completely confidential when working with our clients.
Welcoming
We're not about the corporate feel. We're a warm, friendly, approachable team who pride ourselves on communicating in layman's terms – no silly bamboozle, just simple business.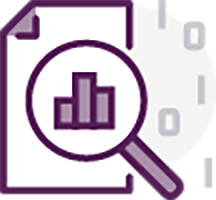 Analytical
Our analytical skills are second to none; we certainly don't take things at face value and in our industry, a keen eye for analysis can be the difference between standard assistance and excellent services.
Relatable
Contrary to popular belief, accountants are humans too! We're wholly empathetic and can relate to a variety of life and business experiences to provide an excellent, trusted service.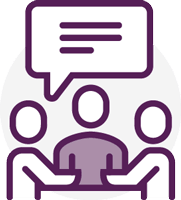 Approachable
Our door is always open. There's no question too complicated, and no job too big or small. We want our customers to feel totally comfortable when seeking help and guidance, and they do.