Start-up Advice
Firstly, congratulations, running your own business can be a most satisfying experience, but it can also be a most stressful one!
Once you have made your mind up to run your own business you will need start up advice on how best to get to grips with the legal requirements, will you operate as a sole trader business, maybe a partnership between relatives or friends, how about a limited liability partnership or even a limited company?
So many options, and they don't stop there, you have to consider will you be registered for VAT, what about operating PAYE, what business name should you use, and the list goes on.
Fortunately, at Holden Associates we understand the concerns of a start up, in fact in 2002 that is what we were, so dealing with the 'taxman', the 'vatman', opening a bank account, and everything else that you are now responsible for can seem like a lot to deal with, but with Holden Associates at your side it will be made a whole lot easier.
For total support and help with taking your business idea forward don't delay, contact Holden Associates today.
We are only too happy to arrange an informal meeting with you over coffee to chat through your concerns and answer your questions.
Please ask for a FREE copy of our 'New Business Kit'; our free New Business Kit has been produced to ease the transition into the world of being your own boss.
Our New Business Kit contains jargon free guidance on:
What accounting records you should keep?
Bank accounts
Payroll and PAYE
Health and safety, and much more!
Call Us: 01704 320560
Ready, Steady, Now Go With Our Support
Our Core Values
Welcome to the online presence of Holden Associates, we are a family run firm of Qualified Accountants, Business and Taxation Consultants, but then you know that, but do you realise that we are just like you, yes that's right, we are running a business too, it just happens to be an accountancy business.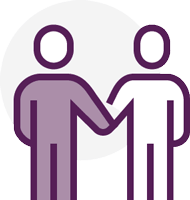 Trusted
Our advisors and their skills aren't just tried and tested; they're trusted too. We're technically competent, experienced and completely confidential when working with our clients.
Welcoming
We're not about the corporate feel. We're a warm, friendly, approachable team who pride ourselves on communicating in layman's terms – no silly bamboozle, just simple business.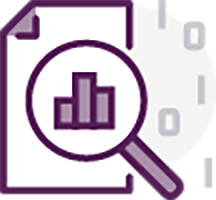 Analytical
Our analytical skills are second to none; we certainly don't take things at face value and in our industry, a keen eye for analysis can be the difference between standard assistance and excellent services.
Relatable
Contrary to popular belief, accountants are humans too! We're wholly empathetic and can relate to a variety of life and business experiences to provide an excellent, trusted service.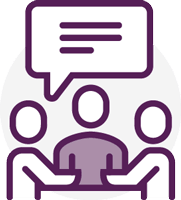 Approachable
Our door is always open. There's no question too complicated, and no job too big or small. We want our customers to feel totally comfortable when seeking help and guidance, and they do.