Bookkeeping
Ask yourself, how would you rather spend your time, making money or accounting for it?
Bookkeeping can become a great source of annoyance for many owner managed businesses and their owners. Because a record of all business transactions must be kept in good order for HM Revenue & Customs it can be a major headache.
If your business is not big enough to justify a full-time bookkeeper yet finding those extra hours every week to 'write up the books' is difficult then why not let Holden Associates bookkeeping service take the burden away from you.
This service can be offered in house at our premises, or alternatively for local clients, a member of our team will attend your premises to 'write up your books', the choice is yours.
And because many bookkeeping software packages can be accessed via a secure internet connection, we are able to provide remote bookkeeping services for many clients who are located throughout the country. We can support cloud accounting software from providers such as QuickBooks Online, Xero, AccountsPortal, Brightbook, Quick File, Clear Books, Free Agent, Kashflow, Liquid Accounts, Fusion Accounts, Aqilla, BrightPearl, Wave or Sage.
If you want to keep your own books and records, we can also offer help and support to you in order that you can do this, with many cloud packages add-ons can be used to automate much of the work, please ask us about these and their benefits.
Remember, bookkeeping is the foundation of every business, without your bookkeeping being done accurately and in a timely manner you have no foundations on which to build your business and ultimately fulfil your personal life goals. Isn't it time to stopped viewing bookkeeping as a requirement for HMRC and look at is as a necessity for yours and your businesses future success?
No matter where you are located, for more information on our bookkeeping service, get in touch.
Call Us: 01704 320560
Our Core Values
It is hard to convey who we are on a website, after all you haven't met us, you don't know us, so, we all sat down and between us came up with what we consider to be our core values, the values that underpin our business and our approach, it goes without saying we are professionally qualified and technically capable, so what are our core values.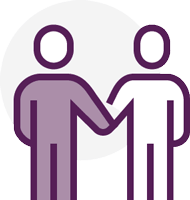 Trusted
Our advisors and their skills aren't just tried and tested; they're trusted too. We're technically competent, experienced and completely confidential when working with our clients.
Welcoming
We're not about the corporate feel. We're a warm, friendly, approachable team who pride ourselves on communicating in layman's terms – no silly bamboozle, just simple business.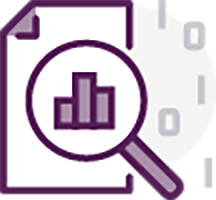 Analytical
Our analytical skills are second to none; we certainly don't take things at face value and in our industry, a keen eye for analysis can be the difference between standard assistance and excellent services.
Relatable
Contrary to popular belief, accountants are humans too! We're wholly empathetic and can relate to a variety of life and business experiences to provide an excellent, trusted service.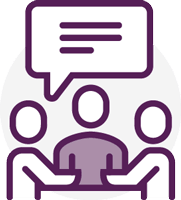 Approachable
Our door is always open. There's no question too complicated, and no job too big or small. We want our customers to feel totally comfortable when seeking help and guidance, and they do.