Mortgage, Pensions & Investment Services
Holden Associates have carefully selected partners who are able to provide advice and guidance when choosing a mortgage for your home, a pension for your future retirement and investments to make the most of your money.
It is essential that you regularly review your investment choices and pensions performance.  Careful planning and monitoring for your future has never been more important than it is today in order that you can achieve your retirement goals.
Holden Associates are delighted to now introduce our valued clients to Continuum, a modern National Independent Advisory business, who offer a range of products and services highlighted below.
For further information, please contact [email protected]  or call 0345 643 0770.
By clicking any of the options below you will be leaving this website and entering the Continuum site.
Continuum (Financial Services) LLP; Registered address: Flacon House, Eagle Road, Plymouth, PL7 5JY. Registered in England and Wales. OC393363. Continuum is a trading style of Continuum (Financial Services) LLP which is authorised and regulated by the Financial Conduct Authority. Continuum (Financial Services) LLP is a Limited Liability Partnership.
Planning For Now and Tomorrow
Our Core Values
Welcome to the online presence of Holden Associates, we are a family run firm of Qualified Accountants, Business and Taxation Consultants, but then you know that, but do you realise that we are just like you, yes that's right, we are running a business too, it just happens to be an accountancy business.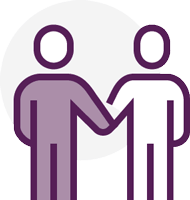 Trusted
Our advisors and their skills aren't just tried and tested; they're trusted too. We're technically competent, experienced and completely confidential when working with our clients.
Welcoming
We're not about the corporate feel. We're a warm, friendly, approachable team who pride ourselves on communicating in layman's terms – no silly bamboozle, just simple business.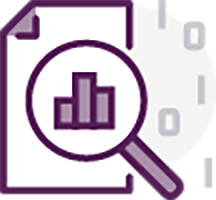 Analytical
Our analytical skills are second to none; we certainly don't take things at face value and in our industry, a keen eye for analysis can be the difference between standard assistance and excellent services.
Relatable
Contrary to popular belief, accountants are humans too! We're wholly empathetic and can relate to a variety of life and business experiences to provide an excellent, trusted service.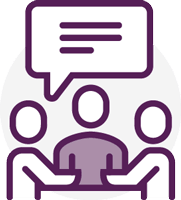 Approachable
Our door is always open. There's no question too complicated, and no job too big or small. We want our customers to feel totally comfortable when seeking help and guidance, and they do.