Taxation
UK tax legislation is the longest in the world and with that comes a level of complexity that requires specialist knowledge and skills, that's where Holden Associates can help, we offer a range of taxation services from compliance such as self-assessment tax returns, vat returns and company CT600 tax returns through to planning whether this is a full tax diagnostic review of all your tax affairs, planning for sale and retirement or inheritance tax 'IHT' planning and everything in between.
Our taxation services fall into three distinct categories.
Firstly, there is compliance for:
Business Tax
Business taxation including the preparation of tax computations for sole traders and partnerships.
Corporate taxation covering the preparation of tax computations for limited companies and the completion of Corporation Tax Returns.
Personal Tax
Personal tax including preparation of self-assessment tax returns together with any supplementary pages.
In all cases we use sophisticated tax return preparation software to complete your returns and calculate your tax position with maximum efficiency and cost-effectiveness.
Secondly, we offer a full tax diagnostic review service.  This service is a systematic fact-finding process, the tax diagnostic review uses your current personal and financial information to identify your:
tax advisory needs
tax saving opportunities
available tax reliefs
Why do we need software to do this, well the UK's tax legislation is HUGE, that's why!
Thirdly, we offer Tax Planning:
This is best carried out after we have conducted a full tax diagnostic review, and it is at this stage that we can, and very often do, provide real reductions in tax liabilities.
It is very important that any tax planning is reviewed on a regular basis and always with an eye on the future.
All our tax planning is carried out by a Chartered Tax Adviser. Taxation is an increasingly complex profession and requires a great deal of expertise. At Holden Associates we believe our clients deserve the very best advice, and it is for this reason alone that we will only use a Chartered Tax Adviser to advise and guide you.
Call Us: 01704 320560
Experts in Tax, 'Taxologists'
Our Core Values
It is hard to convey who we are on a website, after all you haven't met us, you don't know us, so, we all sat down and between us came up with what we consider to be our core values, the values that underpin our business and our approach, it goes without saying we are professionally qualified and technically capable, so what are our core values.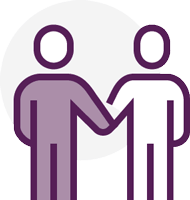 Trusted
Our advisors and their skills aren't just tried and tested; they're trusted too. We're technically competent, experienced and completely confidential when working with our clients.
Welcoming
We're not about the corporate feel. We're a warm, friendly, approachable team who pride ourselves on communicating in layman's terms – no silly bamboozle, just simple business.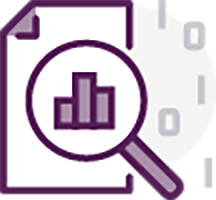 Analytical
Our analytical skills are second to none; we certainly don't take things at face value and in our industry, a keen eye for analysis can be the difference between standard assistance and excellent services.
Relatable
Contrary to popular belief, accountants are humans too! We're wholly empathetic and can relate to a variety of life and business experiences to provide an excellent, trusted service.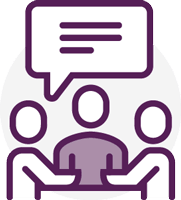 Approachable
Our door is always open. There's no question too complicated, and no job too big or small. We want our customers to feel totally comfortable when seeking help and guidance, and they do.