Fully Outsourced Finance Function
For many business owners the finance function is something they must do, and when the business grows, so do the demands on this function, often this leads to employing the services of a bookkeeper. We all know this has its limitations and finding a good bookkeeper is sometimes harder than you think.
To maintain quality of data Holden Associates now offer a fully outsourced finance function, that is right, we can become your outsourced Finance Department, freeing you from the worry about keeping an eye on the money. This service is not the same as our bookkeeping service, this service is far more integrated into your business.
The Holden Associates outsourced finance function is born out of our recognition that a big challenge for you and your business is maintaining the finance functions:
Bookkeeping
VAT Returns
Debt collection
and the list goes on…
It is for this reason we offer a fully outsourced finance department service.
Keeping You Ahead In Business
Using cloud bookkeeping software, we will:
Firstly, implement robust controls and financials systems
Process transactions:
Sales
Purchase
Expenses
Reconciliation of key ledgers
Provide credit control:
We chase your customers for payment, we will pre-agree with you how this is done
Implement payment processing to get you paid:
Stripe and GoCardless are popular methods for receiving payment
Process supplier payments:
We ensure you pay your debts to keep your lines of credit open and get those early payment discounts where offered
Provide you with meaningful management accounts:
Identifying the main KPIs to track your business performance
Provide cash flow forecasting, and
Cash flow management to ensure you do not run out of money
Prepare and submit your VAT Returns
Deal with payroll and auto-enrolment
Our outsourced finance function can be used in conjunction with any of our other services like Virtual Finance Director or our Business Growth services to give you a more competitive edge in today's fast paced business world.
If you are interested in our fully outsourced finance function, please ring us today and request a free one-hour evaluation meeting.
Call Us: 01704 320560
Integrated Solutions For Success
Our Core Values
It is hard to convey who we are on a website, after all you haven't met us, you don't know us, so, we all sat down and between us came up with what we consider to be our core values, the values that underpin our business and our approach, it goes without saying we are professionally qualified and technically capable, so what are our core values.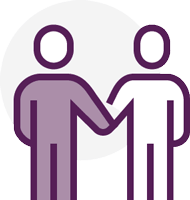 Trusted
Our advisors and their skills aren't just tried and tested; they're trusted too. We're technically competent, experienced and completely confidential when working with our customers.
Welcoming
We're not about the corporate feel. We're a warm, friendly, approachable team who pride ourselves on communicating in layman's terms – no silly bamboozle, just simple business.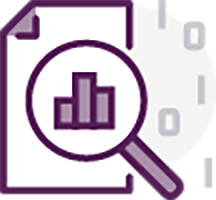 Analytical
Our analytical skills are second to none; we certainly don't take things at face value and in our industry, a keen eye for analysis can be the difference between standard assistance and excellent services.
Relatable
Contrary to popular belief, accountants are humans too! We're wholly empathetic and can relate to a variety of life and business experiences to provide an excellent, trusted service.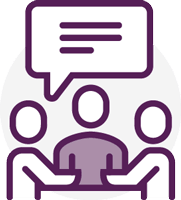 Approachable
Our door is always open. There's no question too complicated, and no job too big or small. We want our customers to feel totally comfortable when seeking help and guidance, and they do.