Payroll, CIS and Auto Enrolment
At Holden Associates we provide a fully computerised payroll service that includes Payroll, CIS and Automatic Enrolment Pensions.  We take the stress out of payroll, let us handle the administration of PAYE, national insurance, statutory sick pay, statutory maternity or paternity pay.
We can run your business' payroll weekly, 4 weekly or monthly the choice is yours; we will provide you with the employees' payslips, details of PAYE due together with further analysis reports if needed.  For businesses within the construction industry why not let us handle your Construction Industry Scheme payroll while you run your business.
Automatic Enrolment Pensions are compulsory for all employers, but burdensome, let Holden Associates take the strain and administer your Auto Enrolment Pension scheme on your behalf.
Holden Associates offer a fully computerised payroll bureau service using the very latest HM Revenue & Customs Accredited software.
Why not let us relieve you of the burden of payroll preparation and completion of statutory forms including providing employees with weekly/monthly pay slips and dealing with the Real Time Information 'RTI' requirements. This can be either done through the postal system or via email, whichever you prefer.
We can also manage your Automatic Enrolment for workplace pensions process from setting up a scheme to proving ongoing and continual support.
The Construction Industry Scheme requirements have been tightened by HMRC in recent years, whether it's verifying each sub-contractor with HMRC or submitting CIS300 monthly forms within the time limits there's no room for error.
Why not let Holden Associates take the pressure off you and deal with your CIS.
For more on how Holden Associates can help you with your Payroll, CIS or Automatic Enrolment needs or for a quote to outsource your payroll function to Holden Associates, whether it is weekly, 4 weekly or monthly payroll please contact us today.
Call Us: 01704 320560
Fast, Efficient Payroll Solutions
Our Core Values
Welcome to the online presence of Holden Associates, we are a family run firm of Qualified Accountants, Business and Taxation Consultants, but then you know that, but do you realise that we are just like you, yes that's right, we are running a business too, it just happens to be an accountancy business.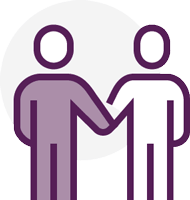 Trusted
Our advisors and their skills aren't just tried and tested; they're trusted too. We're technically competent, experienced and completely confidential when working with our clients.
Welcoming
We're not about the corporate feel. We're a warm, friendly, approachable team who pride ourselves on communicating in layman's terms – no silly bamboozle, just simple business.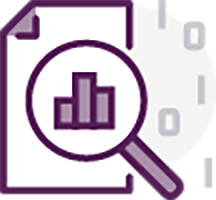 Analytical
Our analytical skills are second to none; we certainly don't take things at face value and in our industry, a keen eye for analysis can be the difference between standard assistance and excellent services.
Relatable
Contrary to popular belief, accountants are humans too! We're wholly empathetic and can relate to a variety of life and business experiences to provide an excellent, trusted service.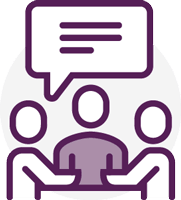 Approachable
Our door is always open. There's no question too complicated, and no job too big or small. We want our customers to feel totally comfortable when seeking help and guidance, and they do.